Shopping Basket
Your Basket is Empty
There was an error with PayPal
Click here to try again
Thank you for your business!
You should receive an order confirmation from Paypal shortly.
Exit Shopping Basket
Bridging over the borders
Musics my Empire, Writings my Soul
| | |
| --- | --- |
| Posted on 31 August, 2016 at 15:42 | |
Police chases and the lost of life.
So through Sky News, I've just heard of the following incident in London.
Another tragic loss of innocent life, which involved a police chase.
Police chasing in-experienced drivers at high speed.
Up against, police pursuit drivers trained and experienced
in driving at high speed in dangerous situations.
It's like putting a heavy weight boxer up against a flyweight.
What odds do you think the bookies would offer on such a bout?

Now I know this is a strong subject that has gone on for years. But once again the tragic innocent loss off life strikes at the hands of a police chase. Yes criminals need to be caught, yes the police have a duty to catch criminals. But in these incidents, especially in built up areas where public people are about, going about their day, catch such criminals by way of INVESTIGATION and using the now immense advanced technology and procedures to catch such criminals.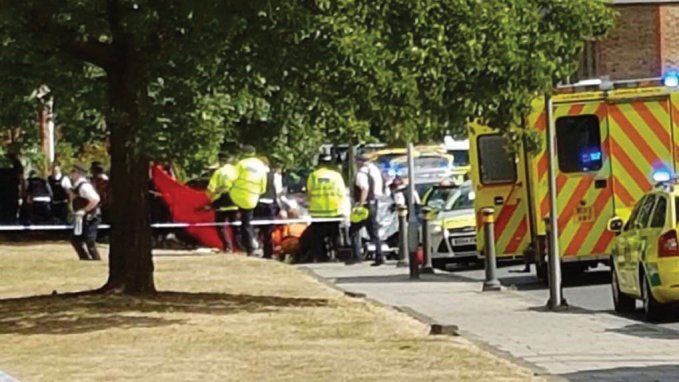 The police forever go on about how their high pursuit officers are highly trained etc, the word here is HIGHLY. They don't need to ASSUME, as they will KNOW, whoever they are chasing at high speeds around streets etc, will NOT be highly trained. They also know their is a STRONG possibility the chase will end in the culprit being pursued, crashing. Not to mention the risk of injury or loss of life to an innocent third party.
Is it the mentality of police that, if we don't chase in an obvious dangerous situation, but catch them later, we will only be able to charge them with an offence that doesn't carry much of a long term sentence? But, if lets say, they seriously injure or kill someone during the chase, then we can charge them with that additonal offence that carries a much hefty sentence? Criminals in these circumstances will ALWAYS run, so let them run and catch them later. Justice will hunt them down until they run out of breath and get caught.

The old saying, you can run but you can't hide. I truly feel for the loss of life in this latest incident, and the shock, pain, anger, loss and all the emotions the family left behind will be dealing with. A "Lifelong" sentence, not some 3 or 5 years that will be handed down to the culprit. So, is it really worth it to chase such people at the risk of death to others????
Categories: Dr LK's Corner
/